Thru the Bible - Questions & Answers
with Dr. J. Vernon McGee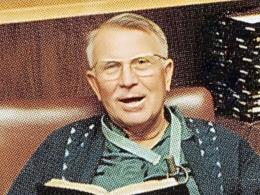 Questions & Answers 3024
Saturday, September 26, 2020
1) What does "the least of these" mean in Matthew 25:40-46? 2) Can you discuss Jesus' explanation of the Law in Matthew 5:38-39, 43-45? 3) How can you say that Jesus had the same nature as Adam when Adam's nature was sinful? 4) Is there a relationship between the European common market and the future ten kings who align themselves with the Antichrist?
Recent Broadcasts
Featured Offer from Thru the Bible - Questions & Answers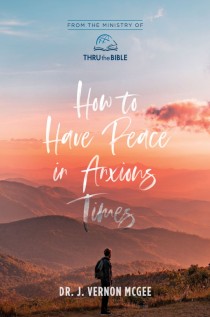 How to Have Peace in Anxious Times
Anxiety shines a spotlight for us on how much we need the Lord. That's what Dr. McGee reminds us of as we explore God's Word and discover His solution to the things that keep us up at night. Be willing to do this one thing and be ready to receive God's unexplainable peace. More titles are available at TTB.org/booklets.