Thru the Bible - Questions & Answers
with Dr. J. Vernon McGee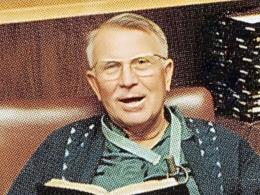 Questions & Answers 3260
Saturday, April 4, 2020
1) What does the Bible teach about self-defense when being attacked? 2) Could you explain how you define "modern nation" when you're speaking of Russia? 3) How can the dead be raptured? 4) If David sinned when he numbered the people why were the people punished? 5) Can a Christian lose their salvation? 6) What is a backsliding Christian? 7) How important is it to fellowship with other Christians? 8) How important is it to attend worship services? 9) Do you suggest we go to a liberal church if there are no other choices around us? 10) How can you tell if what you hear is from the Word of God or someone's opinion? 11) How does one know you are doing God's will?
Recent Broadcasts
Featured Offer from Thru the Bible - Questions & Answers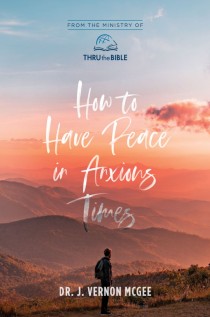 How to Have Peace in Anxious Times
Anxiety shines a spotlight for us on how much we need the Lord. That's what Dr. McGee reminds us of as we explore God's Word and discover His solution to the things that keep us up at night. Be willing to do this one thing and be ready to receive God's unexplainable peace. More titles are available at TTB.org/booklets.