Turning Point
with Dr. David Jeremiah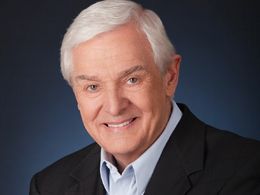 Debt: The Fear of Financial Collapse
Monday, March 8, 2021
The phrase, "In God we trust," is printed on all United States currency. But no matter where you live, it should also be evident in your financial behavior. Dr. David Jeremiah considers the futility of pinning your hopes to material wealth when true riches come from trusting God. 
Recent Broadcasts
Featured Offer from Turning Point

Hope: Living Fearlessly in a Scary World
There's no question about it: we live in a world that is often a scary place to be. Many of us try to drown out our troubles with all sorts of distractions—anything to avoid the gnawing fear.In Hope, Dr. David Jeremiah makes the case that we don't need to live that way. There is an unshakable hope—a rock-solid foundation—that will never fail us.