Turning Point
with Dr. David Jeremiah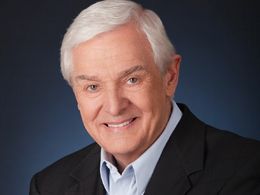 God's Word and Prayer, Part 2
Thursday, April 2, 2020
The Bible says that Daniel prayed fervently. Does "fervent" describe your prayer life? What does fervent even look like in the life of a believer? Dr. David Jeremiah examines this quality in Daniel's life, and offers practical pointers for a prayer life – and a faith – that are more vibrant and effective. 
Recent Broadcasts
Featured Offer from Turning Point

The Last Hour
This fascinating book connects the Word of God to today's news headlines to help you understand the Rapture, the Antichrist, the Tribulation, and more. Along the way, you'll come to understand the major end-time players: Russia, Iran, the European Union, the United States, and Israel.Instead of focusing on speculation and fear, Amir Tsarfati reminds us that God is in control of all that is happening in the world today!