Turning Point
with Dr. David Jeremiah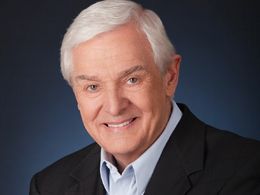 Happy Are the Humble, Part 2
Thursday, August 6, 2020
Celebrities who seem to "have it all" are often miserable, while the happiest people tend to live outside the spotlight, quietly serving others. Are you surprised? Dr. David Jeremiah examines this phenomenon.
Recent Broadcasts
Featured Offer from Turning Point

John—The Divinity of Christ
Bring Each Book of the Bible to Life! The Jeremiah Bible Study Series captures Dr. David Jeremiah's 40-plus years of commitment to teaching the Word of God. In each study, Dr. Jeremiah points out what that book of the Bible says, what it means, and what it means for you today. Request the study of John today.