Turning Point
with Dr. David Jeremiah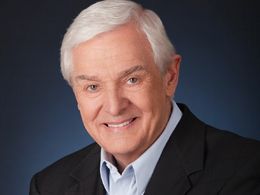 Happy Are the Hungry, Part 2
Friday, August 14, 2020
Spiritual hunger should be as strong a driving force in our lives as physical hunger. But that's where the similarity ends. Dr. David Jeremiah explains why the two types of hunger are so dramatically different, while offering biblical principles to help increase our spiritual appetite. 
Recent Broadcasts
Featured Offer from Turning Point

John—The Divinity of Christ
Bring Each Book of the Bible to Life! The Jeremiah Bible Study Series captures Dr. David Jeremiah's 40-plus years of commitment to teaching the Word of God. In each study, Dr. Jeremiah points out what that book of the Bible says, what it means, and what it means for you today. Request the study of John today.