Turning Point
with Dr. David Jeremiah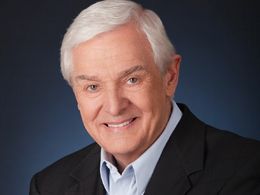 Heaven's Oscars, Part 2
Tuesday, July 14, 2020
Knowing that believers will be rewarded in heaven for their Christian works and conduct, how does that affect the choices you make here and now? Dr. David Jeremiah considers the practical side of your heavenly rewards.
Recent Broadcasts
Featured Offer from Turning Point

Revealing the Mysteries of Heaven - book
Pull back the curtain on your utterly amazing eternal home. Heaven does not have to be mysterious. What happens when we die? Is there an afterlife? Where do we go? Does the Bible give any details of heaven? Are there really streets of gold? Pearly gates? Has anyone ever been to heaven and returned with insider information Find the answers to these and many other questions!