Turning Point
with Dr. David Jeremiah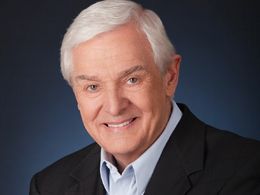 Is He Doing Greater Works or Are We? Part 2
Wednesday, May 20, 2020
Have you ever thought yourself capable of doing greater works than Jesus? Before you say, "Impossible!" stay tuned! Dr. David Jeremiah reminds us of a special promise Jesus made to believers. 
Recent Broadcasts
Featured Offer from Turning Point

The Jesus You May Not Know
Jesus? Sure. Lots of people know about Him.But do you really know HIM...personally, intimately, fully?Dr. David Jeremiah takes you on an amazing journey into the very heart of Christ—not through a storybook of His life, but through an astonishing exploration of His character, His attributes, His spirit.