Turning Point
with Dr. David Jeremiah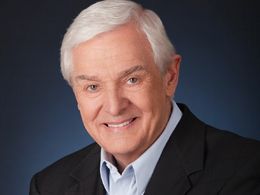 Is He Praying for Us or Are We Praying to Him? Part 1
Friday, May 15, 2020
No matter what you're going through, you have a full-time Intercessor lifting you up in prayer 24/7. Today, Dr. David Jeremiah examines this often-overlooked role that Jesus provides from His heavenly post.
Recent Broadcasts
Featured Offer from Turning Point

The Jesus You May Not Know
Jesus? Sure. Lots of people know about Him.But do you really know HIM...personally, intimately, fully?Dr. David Jeremiah takes you on an amazing journey into the very heart of Christ—not through a storybook of His life, but through an astonishing exploration of His character, His attributes, His spirit.