Turning Point
with Dr. David Jeremiah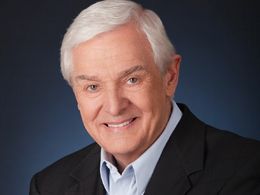 Is He Praying for Us or Are We Praying to Him? Part 2
Monday, May 18, 2020
If you've ever prayed for your children to get along and have bright futures, you can relate to how Jesus is praying for you! Dr. David Jeremiah continues his look at Christ's intercessory role on behalf of believers.
Recent Broadcasts
Featured Offer from Turning Point

The Jesus You May Not Know
Jesus? Sure. Lots of people know about Him.But do you really know HIM...personally, intimately, fully?Dr. David Jeremiah takes you on an amazing journey into the very heart of Christ—not through a storybook of His life, but through an astonishing exploration of His character, His attributes, His spirit.