Turning Point
with Dr. David Jeremiah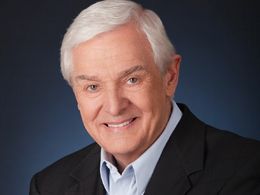 Knowing the God You Worship, Part 2
Friday, March 31, 2023
Do you wonder why you should invest your life in knowing God more deeply? One reason is: That He's already at the center of your life. Dr. David Jeremiah explains what that means and shares biblical promises for those who prioritize knowing God.
Recent Broadcasts
Featured Offer from Turning Point

The Promise Code
Do you trust in the promises of God you've read in the Bible? Do you live your life by them? In The Promise Code, friend of Turning Point and author O. S. Hawkins dives into 40 of those promises, giving them context and meaning. Find the joy and peace that can only come through an understanding of how you can count on God's promises to be true in your own life.