Turning Point
with Dr. David Jeremiah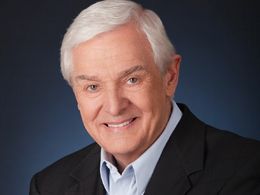 Love's Power Over Resentment, Part 1
Tuesday, September 19, 2023
It's hard to love somebody when, at the same time, you're keeping track of how they've hurt you so that one day you can get even. In fact, it's impossible. Dr. David Jeremiah shares more about resentment – how it differs from anger yet is every bit as destructive to the kind of love God wants us to show. 
Recent Broadcasts
Featured Offer from Turning Point

The Great Disappearance - Presale
In Dr. Jeremiah's latest prophecy book, The Great Disappearance: 31 Ways to be Rapture Ready, he examines the next event on God's prophetic timetable, the Rapture.This is not a book of doom and gloom or a sensational read about setting dates, but one of hope and joy as we see the promise of God's plan unfold all around us and grasp the power of the prophetic text surrounding the Rapture.Calling this "prophecy motivation," these 31 easy-to-read short chapters will inspire you to live boldly and expectantly in today's world.