Turning Point
with Dr. David Jeremiah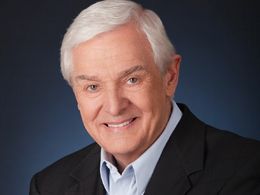 Studying the Manual
Thursday, January 14, 2021
When you read the Bible, is it from a sense of obligation? Is it like a ritual? Or is it because you know that reading God's Word will do great things in your life? Today on Turning Point, Dr. David Jeremiah shares some crystal-clear examples of the Bible's power in the life of the believer.
Recent Broadcasts
Featured Offer from Turning Point

God's Blessings Just For You
God wants to bless you. In fact, He showers you with blessings when you walk in obedience with Him. In this powerful book Jack Countryman shares 100 scripture blessings from the Bible, along with thoughtful reflections, to remind us of the many ways God shows his love for us.