Turning Point
with Dr. David Jeremiah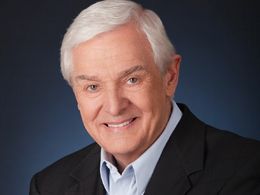 Superpowers in Conflict, Part 1
Thursday, March 26, 2020
Have you ever noticed how many animal expressions we use? Like "proud as a peacock," "angry as a bear" and "sly as a fox"? Dr. David Jeremiah considers the power of a different kind of animal symbolism revealed in one of Daniel's visions. 
Recent Broadcasts
Featured Offer from Turning Point

The Last Hour
This fascinating book connects the Word of God to today's news headlines to help you understand the Rapture, the Antichrist, the Tribulation, and more. Along the way, you'll come to understand the major end-time players: Russia, Iran, the European Union, the United States, and Israel.Instead of focusing on speculation and fear, Amir Tsarfati reminds us that God is in control of all that is happening in the world today!