Turning Point
with Dr. David Jeremiah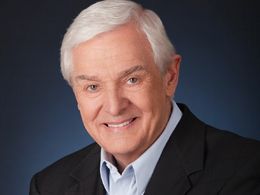 The Beast from the Earth, Part 2
Thursday, April 25, 2019
The number 666 is widely understood to represent evil, even by unbelievers. But many Christians don't fully know what it means – and doesn't mean. Dr. David Jeremiah examines this mystical number from the book of Revelation, explaining its meaning and its connection to the False Prophet. 
Recent Broadcasts
Featured Offer from Turning Point

Perhaps Today
Topics Include:*Viewing each day with an eternal perspective*Finding peace and purpose in your world*Discovering renewed hope for each day*Trusting God in all circumstances*Resting on the promises of God*Living in light of His return*And more...