Turning Point
with Dr. David Jeremiah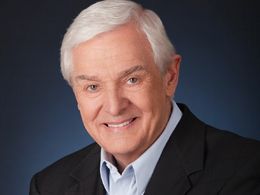 The End of World Government, Part 2
Friday, February 14, 2020
In today's volatile political climate, it's easy to get worked up over hot-button issues, polarizing candidates or the state of our government. But Dr. David Jeremiah encourages us to set our minds on eternity rather than the temporary kingdoms of this world. 
Recent Broadcasts
Featured Offer from Turning Point

The Handwriting on the Wall
The book of Daniel offers some of the most vivid and descriptive portions of prophecy in all of God's Word. And through the instruction of Dr. David Jeremiah, Daniel's visions come alive like never before.For Christians of every generation, understanding the truth of biblical prophecy offers confidence and hope for the future. But that's not all—to know the book of Daniel is to open a pathway for dynamic, faithful living today.