Turning Point
with Dr. David Jeremiah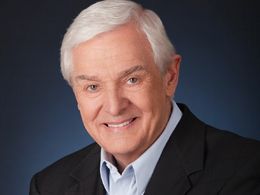 Triumphant Over Trouble, Part 1
Friday, November 22, 2019
You probably know someone who's dealing with problems so big and complex, you wouldn't want to be in their shoes. Aren't you glad God never feels that way? Dr. David Jeremiah offers assurance that no crisis is big enough to intimidate our Creator. He's always in control. 
Recent Broadcasts
Featured Offer from Turning Point

When Your World Falls Apart
Disruptive moments are often divine appointmentsIn this perceptive and deeply personal book, renowned pastor and teacher Dr. David Jeremiah draws from the beautiful poetry and deep truths of the Psalms—passages that gave him comfort and strength on his journey into the unknown.