Turning Point
with Dr. David Jeremiah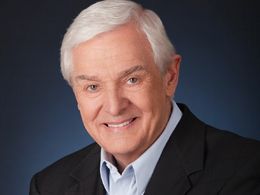 Why Mary? Part 2
Wednesday, December 7, 2022
Christmas may be a season of joy and peace, but those probably weren't the emotions young Mary felt as she faced the reality of her pregnancy. Dr. David Jeremiah continues his look at Mary and how she processed the incredible news that she would be giving birth to the Savior of the world.
Recent Broadcasts
Featured Offer from Turning Point

Why the Nativity?
In our culture today, it is common for people to forget the true meaning of Christmas—and its significance. The occasion has become less spiritual and more materialistic over the years, and many might not even fully know the original story of Christmas. But this celebration is much bigger than a secularized holiday. Christmas is about God's plan of salvation, which He set in motion before time began.