Turning Point
with Dr. David Jeremiah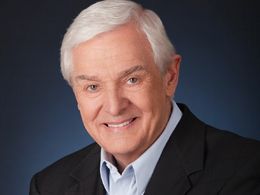 Why the Gifts of the Wise Men? Part 2
Wednesday, December 12, 2018
Gold, frankincense and myrrh – each of these gifts presented by the magi to the Christ child tell us something of His nature. Dr. David Jeremiah examines the role represented by each gift, and considers the appropriate response to each. Have you accepted Jesus as your King? As your Priest? As your Savior? 
Recent Broadcasts
Featured Offer from Turning Point

In Moments Like These
This colorful devotional contains biblical truth from Dr. Jeremiah for every day of the year, plus Scripture to encourage us in our walk and give us a renewed sense of God's presence. Discover more opportunities to worship God and rejoice in every moment throughout the year!Soft leather navy and silver cover with blue ribbonEasy to read and useFull colorThis Turning Point exclusive is available for a gift of any amount.ar!