Turning Point
with Dr. David Jeremiah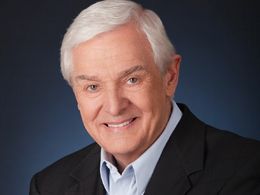 You Are Not What You Think You Are, But What You Think, You Are! Part 2
Tuesday, December 3, 2019
You've heard the old saying, "You are what you eat"? There's an equally true expression about the mind: "What you think is what you become." Dr. David Jeremiah suggests a healthy change of mindset. 
Recent Broadcasts
Featured Offer from Turning Point
Daily in His Presence
Our lives seem more frantic today than ever before. The constant bombardment of the media, the pounding of the 24-hour news cycle, the clamoring for attention....We need a break every day. We need to spend time daily in Jesus' presence. If we do not recharge our spiritual batteries by walking with our Lord every day, we will find ourselves drained... weak... ineffective... prone to temptation, discouragement, and sin.Spend time every day in 2020 with Jesus.