Understanding the Times
with Jan Markell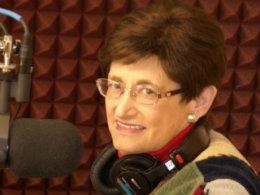 A Day of Deception: Exchanging the Truth for a Lie
Saturday, October 12, 2019
Jan Markell spends the hour with Michele Bachmann. Behind today's chaos and confusion is the fact that Satan is cheering for his one-world system as the people of God push back. Enjoy some cutting-edge insights this hour. The world has exchanged the truth for a lie but we must be salt and light. We use the mobile app found at OnePlace.com.
Recent Broadcasts
Featured Offer from Understanding the Times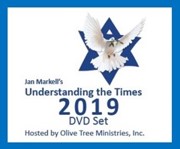 Understanding the Times 2019 – DVD Set
There are six messages  by Dr. Robert Jeffress, Amir Tsarfati, Jan Markell, Jack Hibbs, J.D. Farag, and Laurie Cordoza-Moore. There are also speaker interviews as a bonus! And Brent Miller, Jr. introduces his new film, "Before the Wrath" about the pre-Tribulation Rapture. DVDs are high-def and feature speaker PowerPoint. CDs also available.