Understanding the Times
with Jan Markell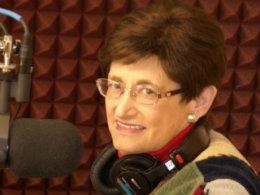 Bible Prophecy: The Essentials (Part 2)
Friday, January 20, 2023
Jan Markell hosts Amir Tsarfati and Pastor Barry Stagner in part two of a two-part program. They cover some of the questions in their new book, Bible Prophecy: The Essentials – Answers to Your Most Common Questions, found in our online store. Over two weeks, they consider questions surrounding the Church, Israel, the Rapture, the Tribulation, the Millennium, Heaven, and more. In this age of uncertainty, we can know the details of our future with certainty!
Recent Broadcasts
Featured Offer from Understanding the Times
Spirit of the Antichrist – Volume 2 – J.B. Hixson book
Volume Two delves further into the dark realm of the Luciferians/globalists as the spirit of the Antichrist escalates in these last days. The world is on the verge of a great Satanic Reset that will bring with it full spectrum planetary surveillance and control. Transhumanism, perversion, paranormal activity, Christian persecution, and more, are on the rise as the powerful globalists get closer and closer to their end game.