Understanding the Times
with Jan Markell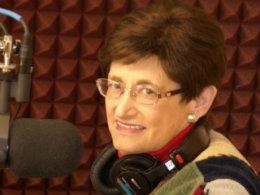 Globalism: Never Let a Crisis Go to Waste
Saturday, November 30, 2019
Jan Markell visits with Gary Kah for the hour. Globalists are destabilizing the world as they need a crisis to bring on global government. This occurs during the Tribulation from which the Church is absent though efforts are underway now. Who are the major players on the global chess board? Listen and learn this hour. We use the mobile app at OnePlace.com.
Recent Broadcasts
Featured Offer from Understanding the Times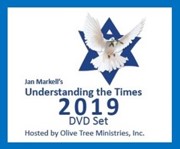 Understanding the Times 2019 – DVD Set
There are six message CDs or DVDs with valuable PowerPoint. DVD products are in high-definition and packaged suitable for gift-giving. Speakers include Dr. Robert Jeffress, Amir Tsarfati, JD Farag, Jan Markell, Jack Hibbs, and Laurie Cardoza-Moore.  These products also feature special interviews of four speakers as a bonus. Conference date was September 21.