Understanding the Times
with Jan Markell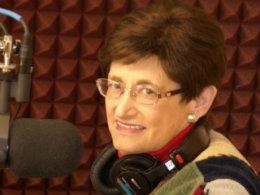 When They Cry Peace & Safety
Saturday, January 18, 2020
Jan Markell spends part one with Pastor Barry Stagner discussing the "Time of Jacob's Trouble" or the Tribulation. Then Jan reviews ten stories to watch in the new year and how they tie to the Bible. We use the mobile app found at OnePlace.com.
Recent Broadcasts
Featured Offer from Understanding the Times
DVD Set: Modern Technology and Bible Prophecy
We are not only immersed in it twenty-four hours a day 7 days a week, but we have become completely dependent upon it for just about every aspect of our daily lives. It's called modern technology and little do people realize that it's a major mega sign that we are living in the last days. Therefore, this study, The Final Countdown: Tribulation Rising Vol.2 Modern Technology, seeks to equip you with the multitude of prophetic signs concerning the rise of modern technology and its Biblical ramifications.