UNSHACKLED!
with Pacific Garden Mission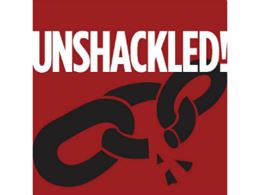 Program #3547 "Soong En" Classic
Sunday, January 6, 2019
3547 "Soong En" Classic (Communism, Persecution, Atheism) Soong En lived in the midst of the persecution and fear brought on by China's "Cultural Revolution" where marauding bands of the Red Guard roamed the streets looking to victimize anyone opposed to their cause. This suppression created in her a hunger to search outside of this dangerous Communist ideology. She becomes a Christian in China, and through God's guidance, ends up in America— where she attends a Bible college and serves as a missionary, helping people, who themselves are fleeing persecution. Eventually, she marries a pastor and becomes a counselor.
Recent Broadcasts
Featured Offer from UNSHACKLED!