UNSHACKLED!
with Pacific Garden Mission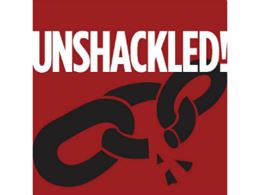 Program #3553 Paddy Wrench Classic
Sunday, February 17, 2019
3553 Paddy Wrench Classic (Adoption, Rejection, Occult) Adopted six weeks after birth, Paddy feels rejected by her birth mother. After she and her husband serve overseas as teachers in mission schools, her husband rejects religion. Through a Bible study in Hong Kong, Paddy finds Christ and the ability to handle rejection. Then she's tested through rejection by her adoptive mother, her son's attempted suicide and the false religion of her birth mother. She eventually realizes that being adopted into Christ's family is all that matters.
Recent Broadcasts
Featured Offer from UNSHACKLED!