UNSHACKLED!
with Pacific Garden Mission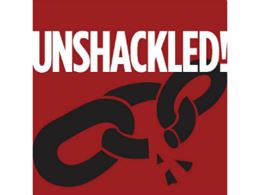 Program #3559 Michael Germi
Sunday, March 31, 2019
3559 Michael Germi (Islam, Good Works, False religion) Michael was born into a Muslim family in Iran and adhered strongly to Islamic teachings. He was taught early in life that Christians were filthy pigs. After college, he became too busy for his religion and eventually moved to Australia. With his visa about to expire, he pretends to be a Christian to receive a persecution "protection visa." Through that process, he truly finds Jesus and eventually becomes a minister to Muslims.
Recent Broadcasts
Featured Offer from UNSHACKLED!