UNSHACKLED!
with Pacific Garden Mission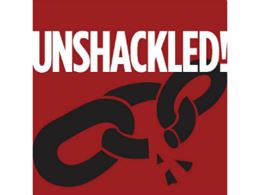 Program #3563 Vickie Baker Classic
Sunday, April 28, 2019
3563 Vickie Baker Classic (Daredevil, Quadriplegia, Suicidal) Vickie Baker was a daredevil, addicted to thrills and the adrenaline rush that comes with them. One fateful day, her thrill-seeking as a soaring trapeze artist changed everything. After she becomes a quadriplegic, feelings of hopelessness lead to suicidal thoughts and even an attempt. But after a personal care aide shares the Gospel with Vickie, she soars to new heights and her life takes on meaning and purpose.
Recent Broadcasts
Featured Offer from UNSHACKLED!