UNSHACKLED!
with Pacific Garden Mission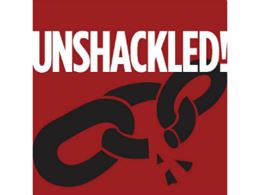 Program #3565 Hugh Nemets, Part 1
Sunday, May 12, 2019
3565 Hugh Nemets, Part 1 (Aggression, Neglect, Suicide) Hugh had to figure out a lot of things for himself. As a child, he was often left alone which led him to seek intimacy in unhealthy relationships with women. His fraught marriage ended badly and left him angry, aggressive and lost. Through the love and persistence of his friend, the walls that Hugh had up against faith came down and he accepted the Lord when he was at his lowest point. Learning to read the Bible and participate in a church community transformed his heart and when Hugh met a Christian woman he was interested in, his approach was much different than it ever had been before. But his darkest struggle still lay ahead in part 2.
Recent Broadcasts
Featured Offer from UNSHACKLED!