UNSHACKLED!
with Pacific Garden Mission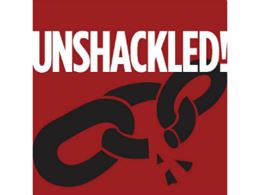 Program #3569 Sandy Boyd, Part 1 - PG
Sunday, June 9, 2019
3569 Sandy Boyd, Part 1 - PG (Abuse, Witchcraft, Addiction) Sandy's parents taught her about witchcraft at an early age. She suffered abuse at the hands of her father, and he cultivated her drug addiction as well. When Sandy left home, she had nowhere to go and when she became pregnant, Sandy struggled to care for the children she loved fiercely. After years of searching for love in damaging and dependent relationships, Sandy reached the end of her rope. She experienced such darkness around her that she was on the verge of ending her life when God showed up in an undeniable moment.
Recent Broadcasts
Featured Offer from UNSHACKLED!