UNSHACKLED!
with Pacific Garden Mission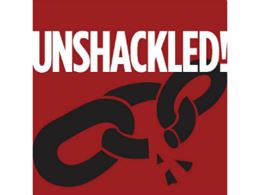 Program #3572 Max Rossvally
Sunday, June 30, 2019
3572 Max Rossvally (Jewish, Civil War, Doubt) During the Civil War, in the most grueling circumstances, a Jewish physician operated on a 17-year-old drummer boy. Disregarding the excruciating pain of surgery, the boy thought only of the fact that his physician didn't know Jesus and pled with him to accept the Messiah. Over a period of years, the physician avoids God's calling but eventually is caught by the Hound of Heaven and one of God's Chosen People chooses the Lord as his Messiah.
Recent Broadcasts
Featured Offer from UNSHACKLED!