UNSHACKLED!
with Pacific Garden Mission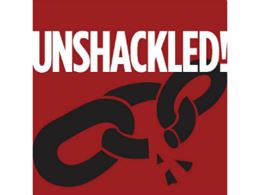 Program #3582 "Rachel Stein" Part 2-PG
Sunday, September 8, 2019
3582 "Rachel Stein" Part 2 - PG (Jewish, Depression, New Age, Anxiety) Rachel Stein's story of growing up Jewish with parents who see no need for true faith causes her to seek wrong choices in life. She searches through all the trends of New Age thinking, a relationship with a man who abuses her trust, a lack of parental help and teaching, and anxiety fueled situations until she finally finds what she is missing and discovers that God was pursuing her all along. Her conversion story is meaningful and poignant as a lost lamb of Israel comes HOME.
Recent Broadcasts
Featured Offer from UNSHACKLED!