UNSHACKLED!
with Pacific Garden Mission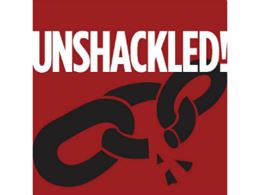 Program #3583 John Hauff Classic-PG
Sunday, September 15, 2019
3583 John Hauff Classic - PG (Bank Robber, Capital Punishment, Electric Chair) John Hauff grew up in with an alcoholic father. Troubled, he looked to make his own way from an early age. His way led him to a life of bank robberies. In time, he has a family and tries to go straight, but one last string of "jobs" are designed to set him up financially to where he can leave crime behind. The bank robbery goes awry and 4 people are killed. He gets sentenced to death at the age of 33 but becomes born again in prison. In his final months, he reconciles all his broken relationships, all the while glorifying Jesus, even up until his electrocution in a state of Illinois electric chair. His heart-wrenching story is ultimately victorious.
Recent Broadcasts
Featured Offer from UNSHACKLED!