UNSHACKLED!
with Pacific Garden Mission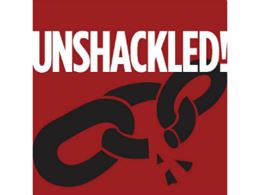 Program 3587 "Rick"
Sunday, October 13, 2019
3587 "Rick" (Depression, Loneliness, Same-Sex Attraction, Familial Rejection) Rick battled a lifetime of isolation, doubt and loneliness, leading to cycles of depression and the thought of ending his life. At the same time, he carried the heavy secret that he experienced same-sex attraction. He feared revealing that secret to anyone and kept it to himself for decades. In turning to the Bible coupled with a constant string of prayers appealing for God to rescue him from the pain he was experiencing, Rick gave his life to Christ and dedicated himself to living for Jesus. Afterwards, he was filled with joy and sought to explain his new-found faith in Jesus to his family but was unsuccessful. Even though there was a backlash of leaving his family's church and traditions and seeking another fellowship of believers to provide spiritual sustenance and growth, Rick has experienced joy and a deep peace that passed beyond his understanding. As the Psalmist says: "Those who sow in tears, shall reap in joy."
Recent Broadcasts
Featured Offer from UNSHACKLED!