UNSHACKLED!
with Pacific Garden Mission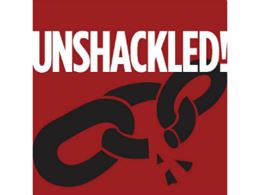 Program 3591 Nate Saint, Part 1
Sunday, November 10, 2019
3591 Nate Saint, Part 1 (Indecision, Disappointment, Illness, Missions) Nate Saint loved aviation from the young age of 7 when he first flew in his brother's twin engine plane. Although his heart's desire was to fly for a major airline, his hopes of becoming a pilot continually met with disappointment. During the turmoil of World War 2, he searched for the right place and opportunity to use his skills, hoping that someday, God would show him the plan for his life, with or without flying. And then in one remarkable moment of transformation, Nate recognizes his true calling is to use his flying to help spread the gospel in some of the most dangerous parts of the world. This is part 1 of the remarkable story of Missionary Pilot, Nate Saint's early years: Faith and an Airplane.
Recent Broadcasts
Featured Offer from UNSHACKLED!