UNSHACKLED!
with Pacific Garden Mission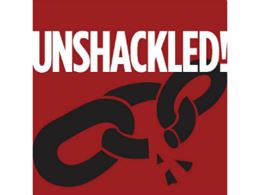 Program #3599 Ron Shultz Classic
Sunday, January 5, 2020
3599 Ron Shultz Classic (Seeking Truth, Family Death, Air Force) Ron lived a lifetime of chasing after fool's gold. Enticed by the glitter, disappointed by the result of promises broken. His search was for the meaning of life, the secrets of the universe. He joined the Air Force, got married and enrolled in Non-commissioned Officer Training where he met his friend Oliver who eventually led him to Christ.
Recent Broadcasts
Featured Offer from UNSHACKLED!