UNSHACKLED!
with Pacific Garden Mission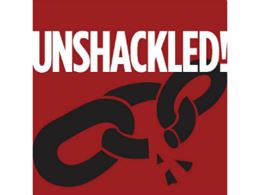 Program #3610 Brenda Bickford
Sunday, March 22, 2020
3610 Brenda Bickford (Depression, Suicide, Anxiety) Brenda and Mitch were blessed with five children and brought them all up to love the Lord. Their oldest daughter, Heidi, was especially gifted and bright; often leading, writing, reading and creating plays for their church. Perfectionism and anxiety started to creep in as she grew older and when she went to college, she was debilitated by insecurity and fear. After a semester at home, she returned to finish college and soon after, she married Daniel and started a family. They had two boys, Enoch and Ethan. Though Heidi was a loving mother, postpartum depression plunged her further into isolation, and she unsuccessfully attempted to take her life when Ethan was only a few months old. After four months of counseling, prayer, and the close watchfulness of her family, Heidi made the decision to take her oldest son Enoch and step in front of a truck. She was killed instantly, but Enoch was miraculously saved. The family is grieving and hurting, yet they are thankful to see God touch thousands of lives through her story.
Recent Broadcasts
Featured Offer from UNSHACKLED!