UNSHACKLED!
with Pacific Garden Mission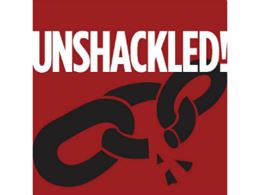 Program 3617 Denise Shick Pt 1 (PG)
Sunday, May 10, 2020
3617 Denise Shick Pt. 1 (PG) (Family secrets, Abuse, Transgender) Denise's father confided his sexual secrets and how he wished he was a woman to Denise when she was nine years old. At this same time, his ongoing molestation of her began. Without parental guidance she developed a wild streak and was going down the wrong road, until she met Mark, an upperclassman who was a Christian. He was the man her father was not. She attends church with him and has a whole difference religious experience than what she's used to. Mark gives her a Bible and she finds the Father who is loving and kind and giving of himself. But the abuse and family secrets are not over.
Recent Broadcasts
Featured Offer from UNSHACKLED!