UNSHACKLED!
with Pacific Garden Mission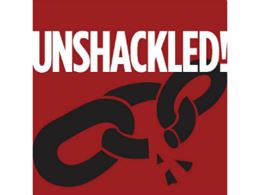 Program 3623 Dave Pearson Classic
Sunday, June 21, 2020
3623 Dave Pearson Classic (Adversity, Tragedy, Alcoholism) Dave struggled with adversity his entire life:  no mother in his life, a drunken father who gave him away to strangers for the weekend, parenting his father while still a child himself, bullying, and the tragic loss of his wife were just some of his troubles.  But finding Jesus while seven years old enabled him to face adversity head on… and come out triumphant.
Recent Broadcasts
Featured Offer from UNSHACKLED!