UNSHACKLED!
with Pacific Garden Mission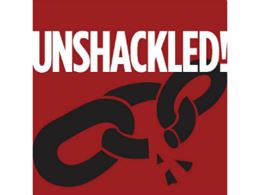 Program 3625 Cydanni Ade
Sunday, July 5, 2020
3625 Cydanni Ade (Rejection, Backsliding, False Religion) Seeking for power and acceptance in all the wrong places in hopes to overcome rejection, Cydanni Ade's life was headed to down a dangerous path. After leaving her verbally abusive ex-boyfriend, her partying habits gets her arrested for a DUI as a sailor in United States Navy. With the weight of shame on her shoulders she sought enlightenment in the New Age Movement but ended up in a worst place than where she started. Eventually, her search leads her to the home she'd always longed for.
Recent Broadcasts
Featured Offer from UNSHACKLED!