UNSHACKLED!
with Pacific Garden Mission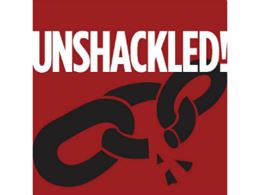 Program 3635 Amy Blackwell Part 1
Sunday, September 13, 2020
3635 Amy Blackwell Part 1 (Backsliding, Perfectionism, Divorce, Abortion) Amy grew up striving to do everything a good Christian should and to please her father. She was a peacemaker in her house and sought to thwart conflict between her parents. She carried this desire to please others into adulthood. An emotional affair ended her first marriage and led to a series of failed relationships, marriages, and divorces. Amy struggled to find her own voice and fell into a deep pit of depression and shame; only happy when she got to be with her two kids. When she got pregnant from a man she did not want to be with, Amy decided to abort. Her friend talked her out of it, reminding her of who she was and what she valued.
Recent Broadcasts
Featured Offer from UNSHACKLED!