UNSHACKLED!
with Pacific Garden Mission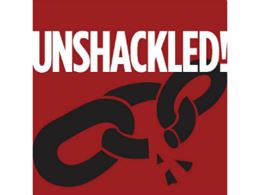 Program 3640 Stafford Braxton (PG)
Sunday, October 18, 2020
3640 Stafford Braxton – PG (Mental Health, Pornography, Shame) Stafford's parents weren't able to provide him a stable, loving home due to problems with addiction and depression. When his father's drunken rages drove them to move in with grandparents, Stafford sought refuge with a kind Reverend's family. Experiences with sexual molestation and pornography drove him to an unhealthy relationship to sex and women. It wasn't until college when a Navy officer showed up at his dorm that Stafford considered the love of Jesus for the first time. He gave his life to the Lord and began changing his behavior and his heart. Stafford ended up devoting his life to ministry and is now happily married. Late in life, he forgave himself for how he treated his brother when they were both trying to survive their childhood.
Recent Broadcasts
Featured Offer from UNSHACKLED!