UNSHACKLED!
with Pacific Garden Mission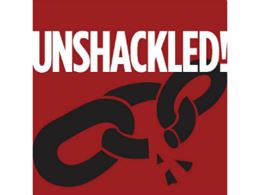 Program 3652 Christopher Replogle Part 2
Sunday, January 10, 2021
3652 Christopher Replogle Part 2 (Anger, Substance Abuse, Pride) Christopher was a top gunner in the Marines, who turned into a high-stakes drug dealer. One night, he hit a wall. At 100 miles per hour. As he hung in the car upside down, he got a picture of his life. Soon after, he was stumbling down the street shirtless and shoeless, when God sent a friend to meet him. By a miracle, the friend got him a job at a restaurant where he met a woman the beauty and wonder of Grace. She challenges him and his self-destructive behavior, which leads him to face himself and think. Turning his life over to Jesus, he eventually marries Grace and becomes a pastor.
Recent Broadcasts
Featured Offer from UNSHACKLED!