Washington Watch
with Tony Perkins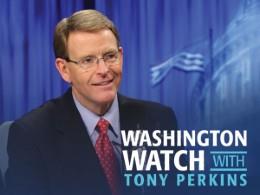 Brian Babin, Shawnna Bolick, Ginny Shaver, Todd Young
Thursday, April 8, 2021
Today's show features: Brian Babin, U.S. Representative for the 36th District of Texas and Member of the Committee on Transportation and Infrastructure, on President Biden's $2.25 trillion infrastructure plan.Shawnna Bolick, Arizona State Representative for the 20th District leading member of the American Legislative Exchange Council (ALEC) Process Working Group and author of multiple election reform bills in the state legislature, on election integrity efforts in Arizona.Ginny Shaver, Alabama State Representative for the 39th District, on the Alabama Born Alive Bill.Todd Young, U.S. Senator for Indiana, on what getting rid of the filibuster will mean for the future of legislation.
Recent Broadcasts
Featured Offer from Washington Watch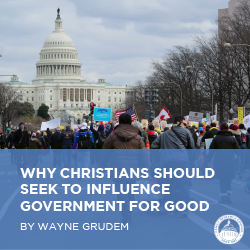 Free Download: Why Christians Should Seek to Influence Government for Good (booklet)
Should Christians try to influence laws and politics? Historically, Christians have disagreed. This booklet, authored by Wayne Grudem, is adapted from his book,  Politics— According to the Bible: A Comprehensive Resource for Understanding Modern Political Issues in Light of Scripture.  This booklet offers a historical and theological overview of the disagreement and an answer that lends itself to thoughtful action.