Washington Watch
with Tony Perkins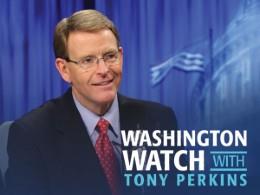 Clarence Henderson, Arielle Del Turco, Bob Good, Owen Strachan
Tuesday, April 20, 2021
Today's show features: Clarence Henderson, Civil Rights leader, President of the Frederick Douglass Foundation for the State of North Carolina, and former Chairman of the North Carolina Martin Luther King Jr. Commission, on concerns about unrest following the verdict in the Chauvin trial, and on the civil rights leaders' letter to the Senate Judiciary Committee in support of election integrity efforts.Arielle Del Turco, FRC's Assistant Director of the Center for Religious Liberty, on U.S. Rep Chip Roy's bill to prohibit funding for the United Nation's Population Fund due to the organization's link to coercive abortion and sterilization, especially in China, and on the latest reports on China's genocide against Uyghur Muslims.Bob Good, U.S. Representative for the 5th District of Virginia, on the U.S. House of Representatives approving a pro-marijuana bill.Owen Strachan, associate professor of Christian Theology at Midwestern Theological Seminary and Senior Fellow of the Council on Biblical Manhood & Womanhood, on President Biden's Department of Education pushing critical race theory curriculum in public schools.
Recent Broadcasts
Featured Offer from Washington Watch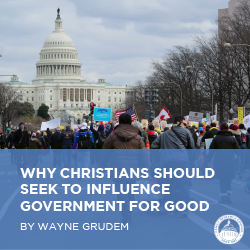 Free Download: Why Christians Should Seek to Influence Government for Good (booklet)
Should Christians try to influence laws and politics? Historically, Christians have disagreed. This booklet, authored by Wayne Grudem, is adapted from his book,  Politics— According to the Bible: A Comprehensive Resource for Understanding Modern Political Issues in Light of Scripture.  This booklet offers a historical and theological overview of the disagreement and an answer that lends itself to thoughtful action.