Washington Watch
with Tony Perkins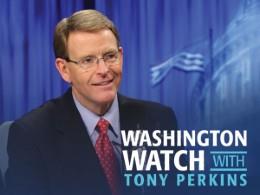 Dr. Dave Brat, Alex Kolodin, Claire Culwell, John Bursch
Monday, April 26, 2021
Today's show features:  Dr. Dave Brat, Dean of the School of Business at Liberty University, on leaked audio revealing that John Kerry, while serving as Secretary of State during the Obama administration, divulged hundreds of Israel's covert attacks to Iran.Alex Kolodin, President of Kolodin Law Group PLLC and attorney representing the Cyber Ninjas, on the Arizona Senate hiring the Cyber Ninjas to start a major audit of 2.1 million 2020 presidential election ballots. Claire Culwell, abortion survivor and author, on the discharge on the Born Alive Abortion Survivors Act filed in the U.S. House of Representatives, and on her new book, Survivor: An Abortion Survivor's Surprising Story of Choosing Forgiveness and Finding Redemption.John Bursch, Senior Counsel and Vice President of Appellate Advocacy with Alliance Defending Freedom and attorney representing Thomas More Law Center, on the U.S. Supreme Court hearing the Thomas More Law Center's donor privacy case.
Recent Broadcasts
Featured Offer from Washington Watch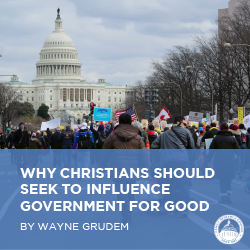 Free Download: Why Christians Should Seek to Influence Government for Good (booklet)
Should Christians try to influence laws and politics? Historically, Christians have disagreed. This booklet, authored by Wayne Grudem, is adapted from his book,  Politics— According to the Bible: A Comprehensive Resource for Understanding Modern Political Issues in Light of Scripture.  This booklet offers a historical and theological overview of the disagreement and an answer that lends itself to thoughtful action.