Washington Watch
with Tony Perkins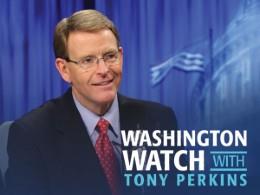 Hans von Spakovsky, Jerry Cox, Cathi Herrod, Stephen Soukup
Wednesday, April 7, 2021
Today's show features:  Hans von Spakovsky, Senior Legal Fellow for the Heritage Foundation, on how Georgia's new election law compares with election laws in other states, and on the hypocrisy of corporations pulling business out of Georgia.Jerry Cox, Founder and President of Family Council, on the Arkansas legislature overriding Governor Asa Hutchinson's veto of the Save Adolescents from Experimentation (SAFE) Act.Cathi Herrod, President of the Center for Arizona Policy, on the 11,505 petition signatures gathered for a referendum effort to repeal a Sexual Orientation and Gender Identity (SOGI) ordinance.Stephen R. Soukup, senior commentator, Vice President, and Publisher of The Political Forum, on his book, The Dictatorship of Woke Capital: How Political Correctness Captured Big Business.
Recent Broadcasts
Featured Offer from Washington Watch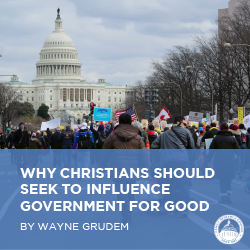 Free Download: Why Christians Should Seek to Influence Government for Good (booklet)
Should Christians try to influence laws and politics? Historically, Christians have disagreed. This booklet, authored by Wayne Grudem, is adapted from his book,  Politics— According to the Bible: A Comprehensive Resource for Understanding Modern Political Issues in Light of Scripture.  This booklet offers a historical and theological overview of the disagreement and an answer that lends itself to thoughtful action.