Washington Watch
with Tony Perkins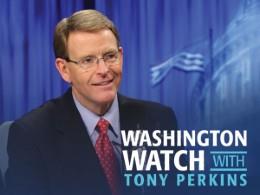 Jason Smith, Russ Vought, Brad Dacus
Monday, March 1, 2021
Today's show features: Jason Smith, U.S. Representative for the 8th district of Missouri and Ranking Member on the House Budget Committee, on the waste and abortion funding in the $1.9 trillion spending bill approved by the U.S. House of Representatives.Russ Vought, President of the Center for American Restoration and former Director of the Office of Management and Budget, on Biden's nominations and his efforts to oppose Big Tech censorship.Brad Dacus, President of Pacific Justice Institute, on the U.S. Supreme Court ordering Santa Clara County, CA to lift its ban on indoor church services.
Recent Broadcasts
Featured Offer from Washington Watch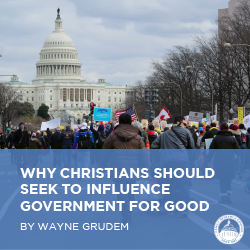 Free Download: Why Christians Should Seek to Influence Government for Good (booklet)
Should Christians try to influence laws and politics? Historically, Christians have disagreed. This booklet, authored by Wayne Grudem, is adapted from his book,  Politics— According to the Bible: A Comprehensive Resource for Understanding Modern Political Issues in Light of Scripture.  This booklet offers a historical and theological overview of the disagreement and an answer that lends itself to thoughtful action.