Washington Watch
with Tony Perkins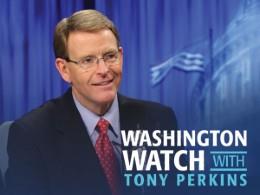 John Boozman, James Comer, Quena Gonzalez, David Closson
Thursday, April 22, 2021
Today's show features: John Boozman, U.S. Senator from Arkansas, on his legislation that increases penalties for those who attack law enforcement officers, the latest on the border crisis, and on Democrats refusal to compromise on infrastructure legislation.James Comer, U.S. Representative for the 1st District of Kentucky and Ranking Member on the House Oversight Committee, on the U.S. House of Representatives approving DC Statehood legislation.Quena Gonzalez, FRC's Director of State & Local Affairs, on recent state legislation impacting faith, family, and freedom.David Closson, FRC's Director of Christian Ethics and Biblical Worldview, on the media criticizing evangelicals for vaccine hesitancy.
Recent Broadcasts
Featured Offer from Washington Watch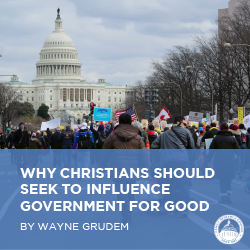 Free Download: Why Christians Should Seek to Influence Government for Good (booklet)
Should Christians try to influence laws and politics? Historically, Christians have disagreed. This booklet, authored by Wayne Grudem, is adapted from his book,  Politics— According to the Bible: A Comprehensive Resource for Understanding Modern Political Issues in Light of Scripture.  This booklet offers a historical and theological overview of the disagreement and an answer that lends itself to thoughtful action.