Washington Watch
with Tony Perkins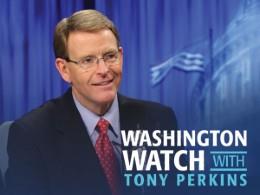 Kevin Cramer, Dan Bishop, Bob Fu, Rob Schwarzwalder
Wednesday, March 3, 2021
Today's show features:  Kevin Cramer, U.S. Senator from North Dakota, on the $1.9 trillion spending bill coming before the U.S. Senate, and on Tuesday's Senate Armed Services Committee hearing regarding "Global Security Challenges and Strategy." Dan Bishop, U.S. Representative for the District of North Carolina, on the vote in the House of Representative on Speaker Pelosi's H.R. 1 bill that will limit how states can run elections. Bob Fu, President of China Aid and FRC's Senior Fellow for International Religious Freedom, on being granted a restraining order against protestors and the billionaire Chinese media executive who funded the protests, and on Bank of America closing all of his accounts without explanation. Rob Schwarzwalder, Senior Lecturer at Regent University, on Bethany Christian Services capitulating to LGBT activists. 
Recent Broadcasts
Featured Offer from Washington Watch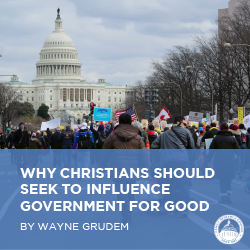 Free Download: Why Christians Should Seek to Influence Government for Good (booklet)
Should Christians try to influence laws and politics? Historically, Christians have disagreed. This booklet, authored by Wayne Grudem, is adapted from his book,  Politics— According to the Bible: A Comprehensive Resource for Understanding Modern Political Issues in Light of Scripture.  This booklet offers a historical and theological overview of the disagreement and an answer that lends itself to thoughtful action.